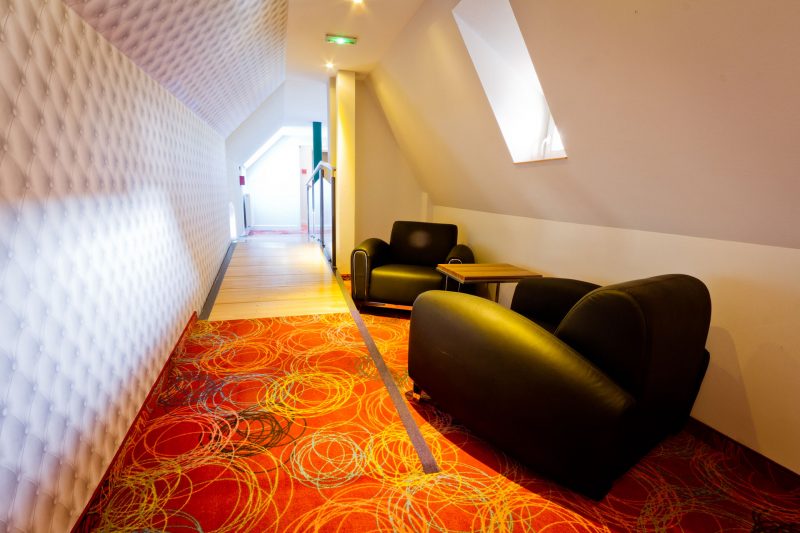 From the Katz house to the La Villa K Basel Airport designer hotel
The property was built in 1906 at the intersection of the "avenue de Bâle" and "rue Lectoure" in Saint-Louis by the German brewers "Meyer et Fils" of Riegel as a beer warehouse called "RIEGLER Bierablage". At the front of the building was the retail store, and located behind were the bottling facility and refrigerated storage.
The beer was refrigerated in the cooling cellar located in the rear portion of the property called "bâtiment à la tourelle" or "the turret building".
In the corner niche carved into the grey sandstone, located above the restaurant, is the imposing and majestic statue of King Gambrinus.
According to the legend, he lived during the time of Charlemagne and is said to have invented the art of brewing beer.
The Katz house was acquired by SAGEL (Organisational and Management Society for the Economic Development of the Ludovicienne Region) in 2002 at an auction with the goal of undergoing renovations to turn it into a hotel and restaurant.
The establishment was taken over in 2010 and major construction was undertaken in order to raise the hotel to a 4 star level. After the creation of 17 new designer rooms, a spa, a bar, and a bistro restaurant at the corner of "rue Lectoure" and the "avenue de Bâle", La Villa K Hotel**** opened its doors in June 2011.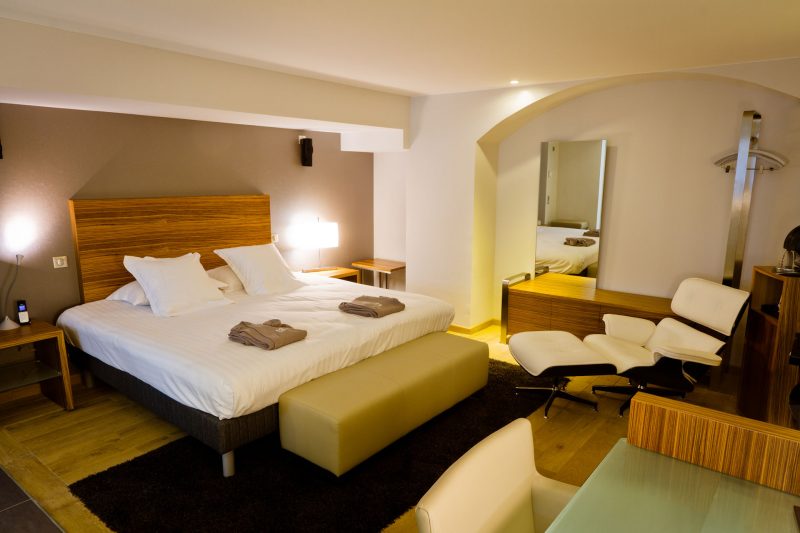 La Villa K Basel Airport, a hotel**** for professionals and individuals
Today, we welcome you in a casual-chic atmosphere for your romantic trips and your family weekends (spa, bar, restaurant).
For outing ideas, consult the activities surrounding Saint-Louis.
Our designer establishment is also ideal for your business trips (take advantage of our free airport shuttle service) and your business seminars: we offer equipped meeting rooms.