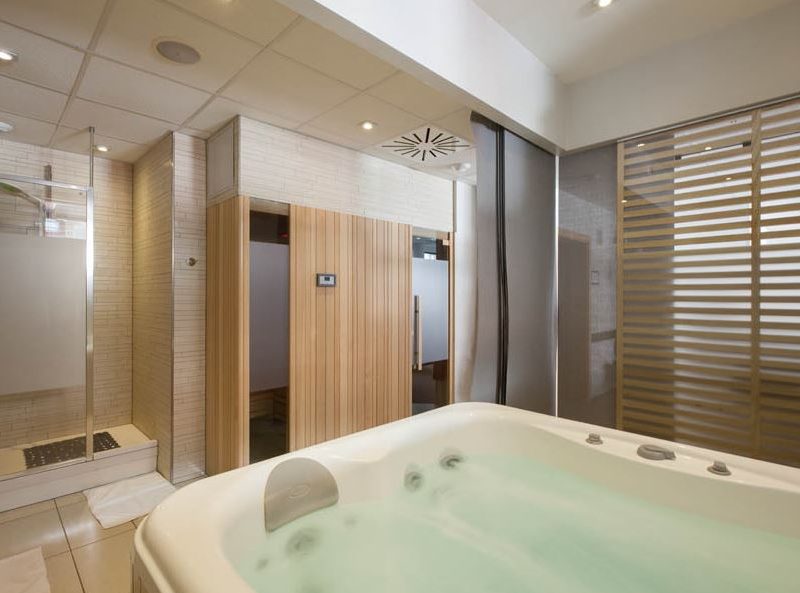 Spa
Treat yourself to a moment of relaxation in our spa. There is a Hammam, sauna, and Jacuzzi, as well as two treatment rooms (massage, body and facial treatments, beauty treatments).
Good to know: our spa is also available to individuals not staying in the hotel!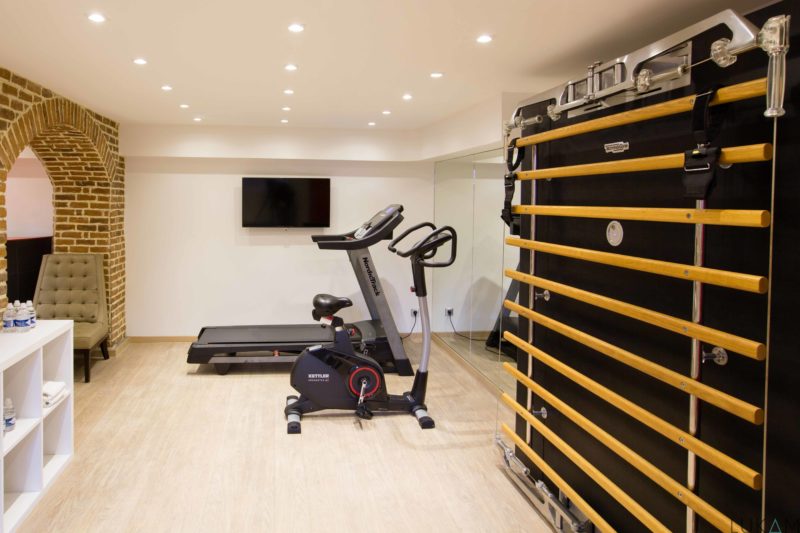 Fitness
We kindly offer a gym equipped with multiple machines: bike, treadmill, weight bench. If you wish, you can also have a private coaching session (call +33 3 89 70 93 40 for more information).
Restaurant
The bistro, La Cave, is open every day (lunch and dinner) for a delicious meal. Discover our wine list prepared by the "Au Monde du Vin" wine merchant in Saint-Louis.
Parking
During you stay you can park your car on our secure parking. : Extra cost 12€ VAT include
Airport shuttle (EuroAirport – Mulhouse, Basel, Fribourg)
We ensure your free transportation from the airport to the hotel 7 days a week, 24 hours a day. We ask that you book your shuttle to EuroAirport the day before your departure from the hotel. Reservations at +33 3 89 70 93 40.
24 hour reception
Our receptionists are at your disposal to answer your questions anytime, day or night.
Free Wi-Fi
Enjoy free Wi-Fi throughout the establishment.
Laundry
Rapid laundry service. Information at the hotel reception.
Electric Bike rental
To discover the region of the 3 borders ("3 frontières"), to take a stroll along the canal, the "parc des Eaux Vives" or at "la Petite Camargue" … To go conquer Basel … Think green! Rent our bikes!
Electric bikes available on request : 8 € / hour ; 20 € / half day (3-4 hours) and 30 € the whole day
Tesla Charging Partner
Recharge your Tesla using the charging facilities available in our car park! Tesla's Destination Charging program is a simple and effortless way to recharge your vehicle at first-class locations across the world. The technology can deliver up to 100 kilometers of range per hour of charging. We are proud to collaborate with Tesla and to contribute to the development of eco-conscious modes of transport.
Room Service
A bit peckish? Looking for a refreshment? For your comfort, room service is available 24 hours a day, all you need to do is order by telephone, from your room. And, outside of Bistrot La Cave's service hours, you can enjoy our cheese/charcuterie platters!
Accessibility for people with limited mobility
For people with limited mobility, we have specially adapted rooms available. The Bistrot La Cave restaurant is also able to welcome clients with limited mobility.
Multilingual staff
Our team can speak French, German, and English.