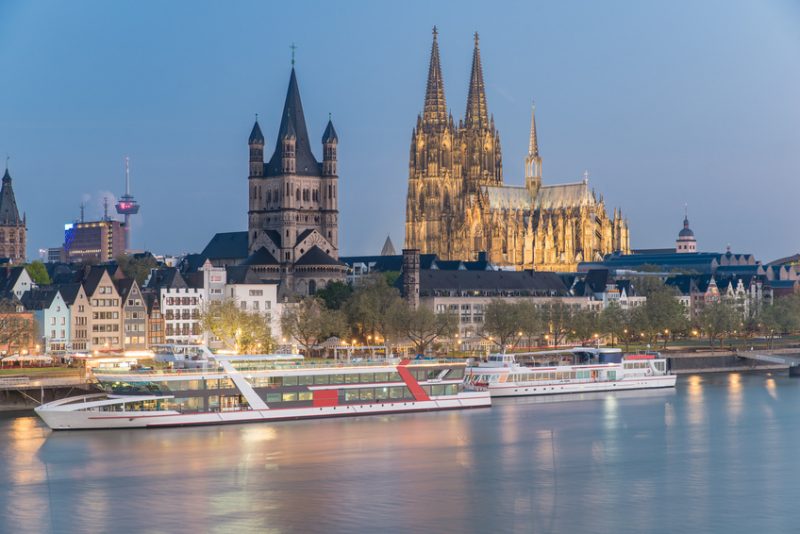 The Rhine, the magnificent backbone of central Europe, crosses many countries such as France, Germany, and the Netherlands before emptying into the North Sea. Rhine cruises are a perfect occasion to discover the Rhine region (and its cultural cities like Basel and Strasbourg) as well as its long history dating back many millennia.
Culture, gastronomy, and festivities
For your holidays, treat yourself to a stay that's out of the ordinary. The Rhine cruises will allow you access to incredible and varied landscapes over 1,233 kilometres. From Belgium to Switzerland, passing through our beautiful Alsace, the cruises will provide beautiful moments that are both romantic and tranquil in the Rhine valley.
Visit the famous castles, hike in mythical places, and taste traditional dishes at each stopover.
Where to sleep before or after a Rhine cruise?
Does your cruise start or end in Alsace? In southern Alsace, come to La Villa K, our 4-star hotel, for days and nights that are 100% tranquil. Leave the stress of travelling behind: by booking a night at the hotel you're sure that you won't miss your transportation.
The La Villa K**** hotel is ideally located in the centre of Saint-Louis, just 5 minutes from the Basel-Mulhouse-Fribourg airport. Take advantage of our free 24h shuttle that will pick you up from, or drop you off at, the EuroAirport.
You'll love the charm of our hotel, with a contemporary design located in a building boasting authentic architecture. A spa and a restaurant/wine bar await. Start or end you your holidays beautifully!
La Villa K – 4-star Hotel, Spa, Restaurant in Saint-Louis (Alsace).
1 rue de Lectoure, 68300, Saint-Louis