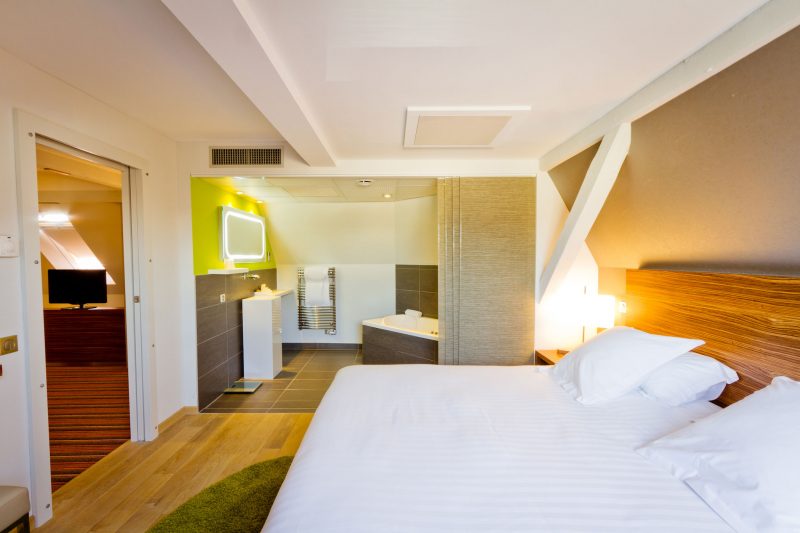 Well-versed in beauty, comfort, and luxury, the La Villa K meets all your requirements, even the most demanding. 
Immerse yourself in a luxurious, and exceptional realm
The La Villa K is a 4-star hotel that has been integrated into an old, well-preserved, Alsatian house. Enter in to the hotel and immerse yourself in a stylish and luxurious world, ornamented by works of art.
The La Villa K has 41 luxurious rooms and suites, a spa, and a restaurant. It is ideally located in the heart of Saint-Louis in Alsace, allowing clients to enjoy a charming hotel just down the road from Switzerland, at French prices.
Choose the K Suite
For a romantic weekend for couples, the K Suite offers the comfort and calm the leads to a memorable stay. This two-room suite, carefully decorated, includes:
living area
room with a king-sized bed
relaxation area with lounge chair
whirlpool bathtub
bathroom with steam shower
spacious closet
office area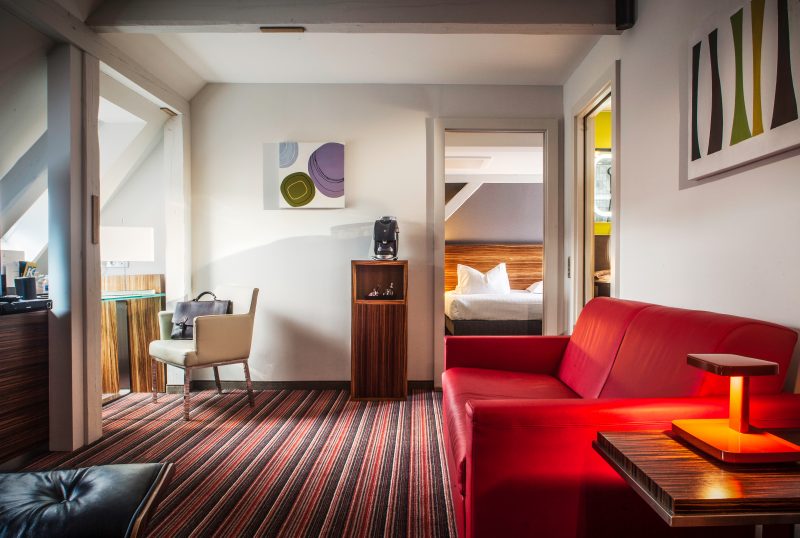 Services and activities in southern Alsace
Your luxurious weekend in Alsace will be full of striking moments: enjoy the spa (hammam, sauna, Jacuzzi, massages) and its ultra-cosy wooden atmosphere.
A meal in the restaurant, La Cave, ensures you'll have an excellent evening with its sumptuous menu and enchanting decor. Our Bistro is also renowned for its wine list.
All year long, participate in our culinary events (wine tasting, cooking classes, special spa offers…)
Leave with peace of mind! For a totally relaxing weekend, take advantage of our many services: parking, EuroAirport-hotel shuttle, laundry service…
Luxury hotel in Alsace – La Villa K – 1 rue de Lectoure 68300 Saint-Louis