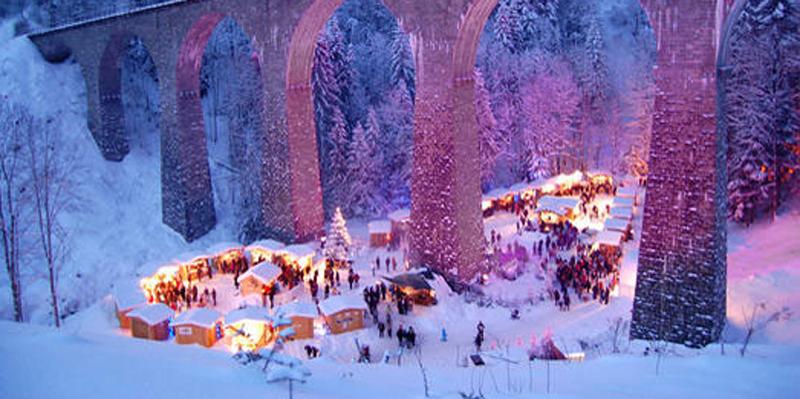 In Alsace, Christmas markets open their sheds at the end of November. One of the most anticipated Christmas markets is Ravennaschlucht. This is the first and only Christmas market located in gorges, under a viaduct, on the border of the 3 countries (France-Switzerland-Germany), and is located in Germany at Breitnau.
The authenticity of a single market in the Black Forest
The Christmas market in the Ravenna gorge combines a romantic and wild atmosphere with the Black Forest. Just below the Höllentalbahn railway viaduct ("Hell Valley Train"), the market is illuminated by lights dancing on the stones of the viaduct, as well as fires around which everyone enjoys warming up.
Between traditional crafts and local cuisine, this market marks the authenticity of the first Christmas markets.
Come and visit the Ravennaschlucht Christmas market to taste and enjoy the local mulled wine and the Christmas delicacies that accompany it. Local craftsmen will introduce you to their work and fine Black Forest specialities, and present you with beautiful holiday gift ideas.
The site also offers beautiful hikes accessible to all as well as adventure activities and unusual experiences: skiing, skating, torchlight snowshoes, winter biathlon, theme hiking with crime to solve, winter barbecue…
Come and experience a real fairy tale: Ravennaschlucht, along the B31 road / Breitnau-Höllsteig
Book your room at Villa K: a 4-star spa hotel near Germany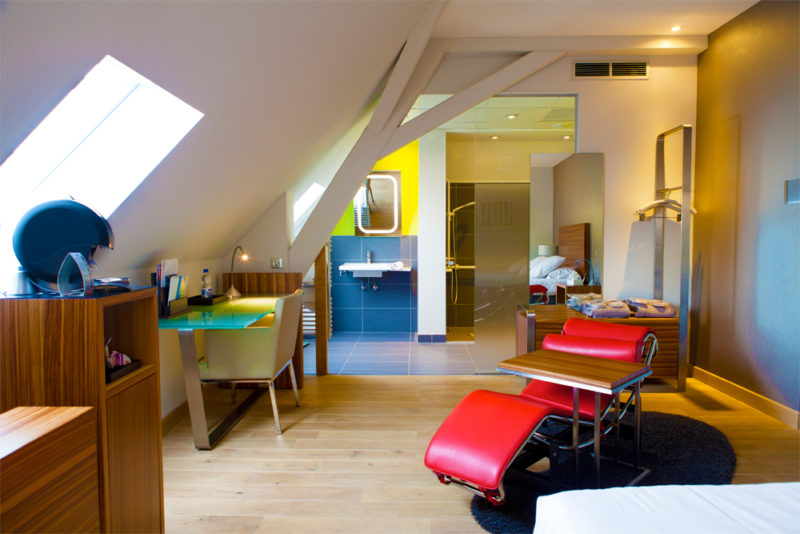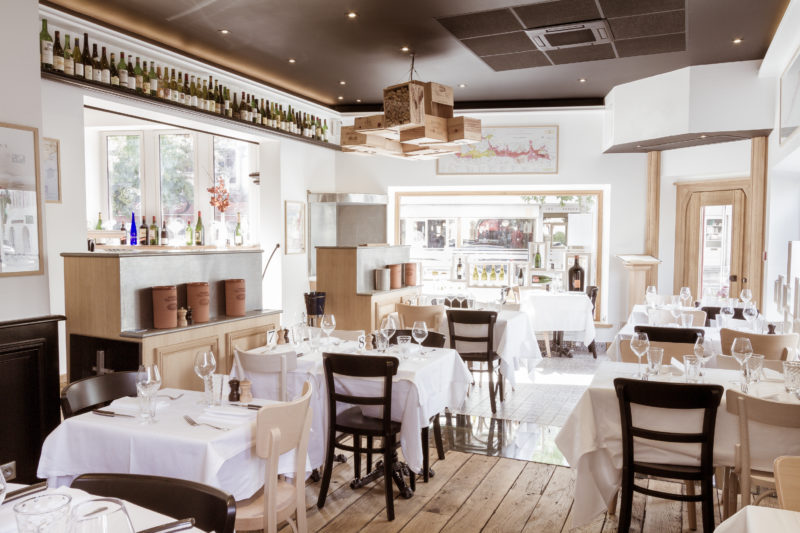 Choose a totally romantic weekend as the holiday season approaches, by booking your room at La Villa K. A**** Spa hotel located in Saint-Louis, in the "Pays des 3 Frontières". Enjoy the hotel services at your disposal: a Spa (hammam, sauna, jacuzzi, relaxing treatments) and contemporary rooms with showers and whirlpool baths to spend a dream weekend 100% cocooning for the end of the year!
Our restaurant Le Bistrot La Cave invites you to taste its refined homemade cuisine. Elected Master Restaurant Master, the Bistro serves you good seasonal dishes, matched to a beautiful list of carefully selected wines.
La Villa K – 1 rue de Lectoure 68300 Saint-Louis – Tel 03 89 70 93 40
Image source