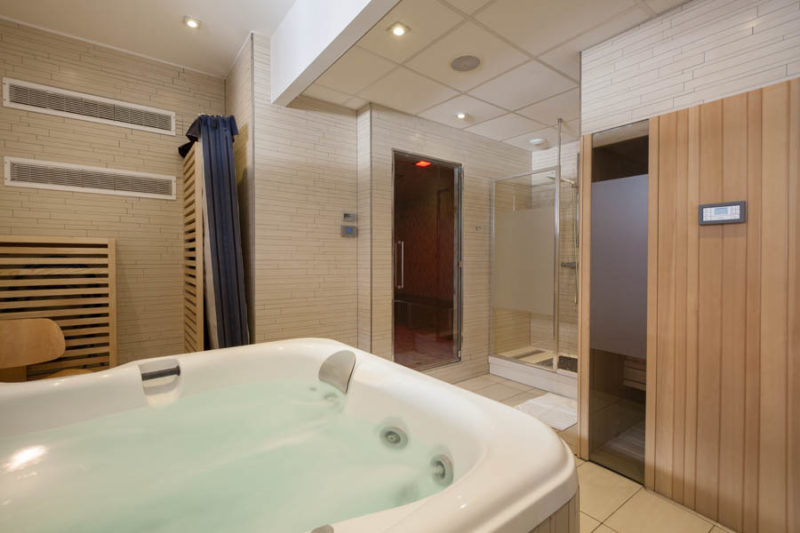 A special that's gourmet… and relaxing!
The Spa Gourmet package is ideal for those celebrating an event (birthday, a gift for Mother's Day, Christmas…) or for those who simply want to take some time for themselves!
This offer includes access to our 4-star hotel's spa, where you'll enjoy the sauna, Jacuzzi, and hammam in a wooden decor that's both modern and so relaxing. Relax and let yourself be carried away by the soft music while the bubbles and warmth eliminate toxins and stress.
Optional: for a truly relaxing moment, our Treatment List offers different scrubs, massages, and body wraps from across the globe…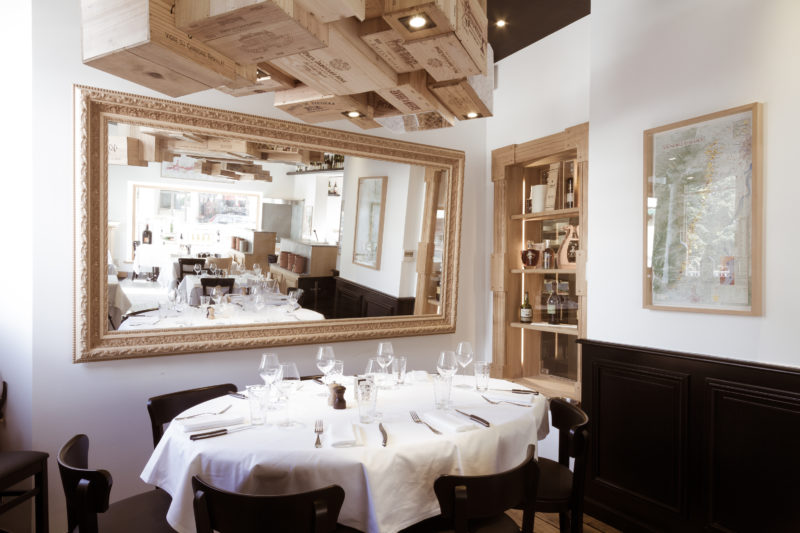 A 3-course meal in our restaurant/wine bar
Do you appreciate delicious dishes paired with fine wine? Enter the world of The La Cave Restaurant, which welcomes you into a "Bistro-chic" atmosphere. With its unique decor, as well as its menu and wine list, you'll find yourself immersed in a welcoming setting where you can enjoy the finer things in life.
Settle in at the table with great food and really enjoy the moment!
By the way, we also offer cigar tasting! (with surcharge)
To take advantage of this offer, call: +33 (0) 03 89 70 93 40