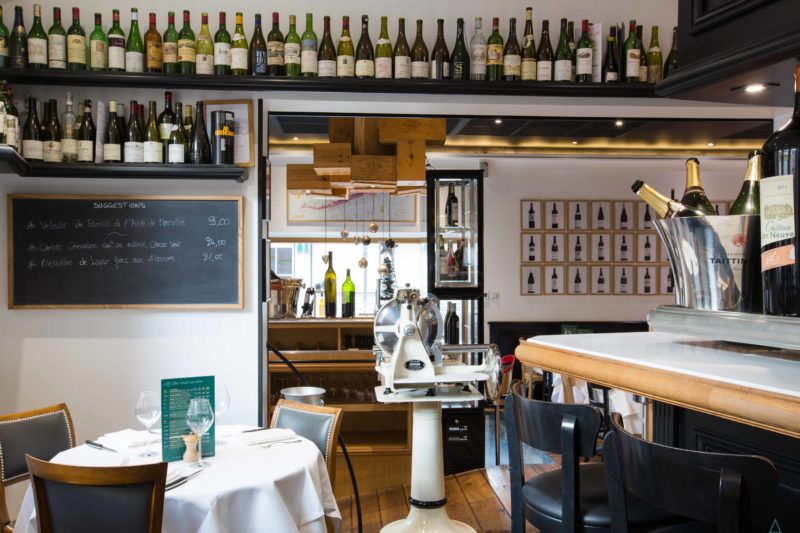 The best French wines from Alsace
Alsace is a beautiful region located in the north-east of France, with abundant vineyards, valleys and mountains. Its neighboring countries are Germany and Switzerland. The vineyards of Alsace are renowned for many grape varieties such as Riesling, Pinot blanc, Gewürztraminer, Pinot gris, Pinot noir, Sylvaner or Muscat. If you visit this charming region, you will be able to find many of the prestigious Alsace Grand Cru wines, which are limited vineyard wines. Grand Cru sites must be made from one of the four 'noble grape varieties': Riesling, Pinot Gris, Gewürztraminer and Muscat.
Two other rare wine designations can be found in Alsace:  « Vendanges Tardives » (« Late Harvest ») and « Sélection de Grains Nobles » (« Selection of Noble Berries »).
We also heartily recommend you taste the Crémant d'Alsace, a delicious sparkling wine mostly made from Pinot Blanc.
Discover the famous Alsace Wine Route
Alsace is best known for its Route des Vins (Wine Route), a route that stretches 170km into the most typical villages of the region, with verdurous vineyards, medieval ramparts, castles and beautiful half-timbered houses. On this route, wine cellars welcome you on wine-tasting tours to introduce you to the Alsatian culture and traditions.
Many towns and villages located on the Wine Route are worth visiting. Among them are:
Eguisheim
Colmar
Ribeauvillé
Kaysersberg
Riquewihr
Obernai
La Villa K will be delighted to welcome you during your stay in Alsace!
If you plan to visit the French region of Alsace, we invite you to stay in our 4-star hotel, La Villa K, where you will be able to enjoy:
Our hotel is conveniently located within a 5-minute drive from the EuroAirport in the South of Alsace. A 24-hour airport shuttle service is available for our guests.
Our hotel address in Alsace
La Villa K – 4* Hotel Spa Restaurant
1 rue de Lectoure
68 300 Saint-Louis
Feel free to contact us if you need any more information about our hotel or services: + 33 (0) 3 89 70 93 40