La Villa K also has a charging point for electric cars like the Tesla. If you are in the area for an event, a business meeting or another reason, come and stay in La Villa K and recharge your Tesla at our charging point.
A Tesla wall connector in Southern Alsace
The Tesla charging network is a simple and practical means of charging your car at high-end destinations worldwide. The technology used allows you to travel up to 100 kilometres per hour of charge. We are proud to be able to cooperate with Tesla and to contribute to the development of greener means of transport.
Are you planning a long car trip from the Netherlands or Belgium to Alsace? Or are you going to Switzerland or Italy? Hotel La villa K is based in the Haut-Rhin department of France on the border with Switzerland and Germany, perfectly placed for you to have a culinary stopover, enjoy some pampering and charge your electric car.
Are you coming to Basel or Saint-Louis and need somewhere to stay? We can cater for your needs, especially when it comes to charging your electric car in direct proximity to your hotel room.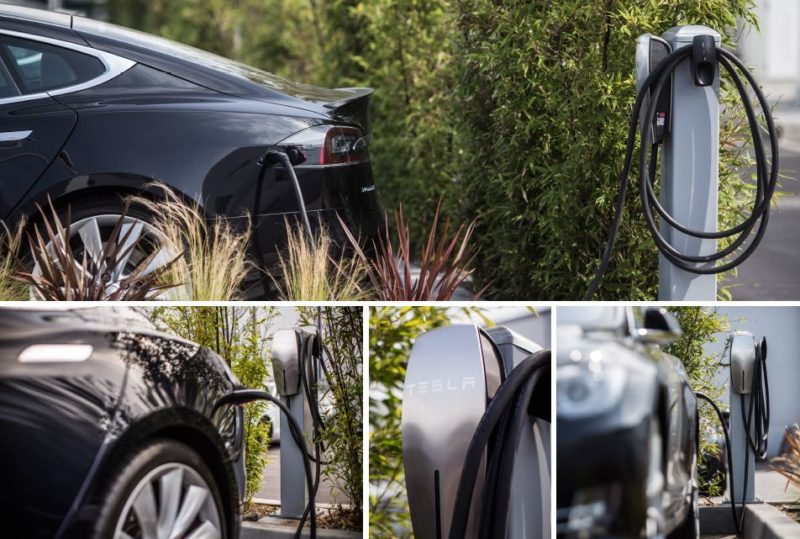 Charge your electric car and your own batteries
One hour of charge at the Tesla charging point gives you up to 100 kilometres driving time. So have a relaxing stopover while your electric car is charging and de-stress in our spa, including a jacuzzi, sauna, steam room and a range of treatments, or eat and drink in our bistro and wine bar with outdoor seating.
If you are staying in Alsace, take advantage of the long-term hotel car park and charge your Tesla before your departure.
La Villa K is situated in the centre of Saint-Louis. Built in 1906, the building has been brought up-to-date inside whilst retaining some original features, a relaxing mix of old and new.
For more information contact us on +33 (0) 3 89 70 93 40 
Hotel La Villa K and Spa – 1 rue de Lectoure, 68300 Saint-Louis, Haut-Rhin, Alsace (5 minutes from Basel).