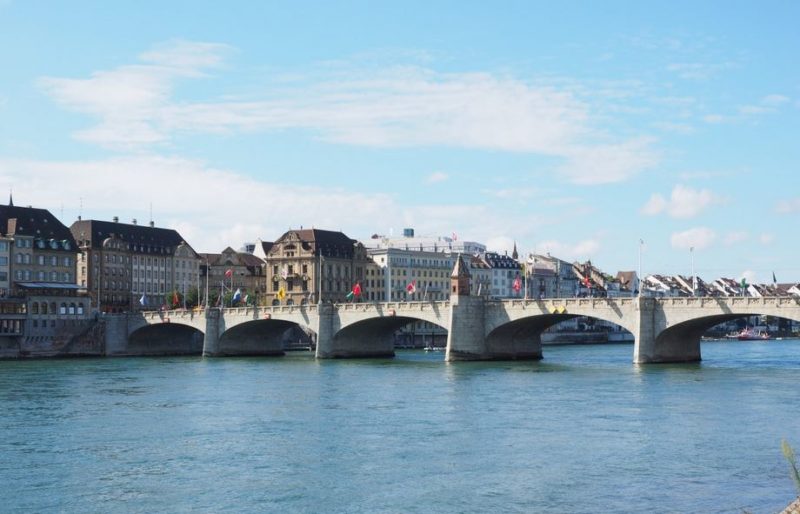 If the weather allows it, put your swimwear on and enjoy some outdoor swimming in the river Rhine between France and Switzerland.
Swimming down the Rhine: a Swiss tradition
The Swiss are particularly keen on white water swimming, to a point where it has become almost a tradition and people from Basel are no exception, enjoying a swim in the nearby Rhine.
There are some good opportunities for a nice swim, especially during the Swimming down the Rhine event. However, this kind of swimming is only recommended for strong swimmers. And if you are less confident in the water, visit the organised swimming areas like the mini beach by the Tinguely Museum.
Avoid danger – stay safe
If you want to swim in the river Rhine you need to follow some safety rules to stay safe. Sunstroke, risk of drowning and other accidents are always a possibility. Remember to apply sun cream at regular intervals and always enter the water slowly. Supervise your children and don't let them stray too far.
Enjoy a nice break with sunbathing, swimming and good food
Fancy a swim in your lunch break or after work? Don't go hungry, come and eat at our hotel restaurant Bistrot La Cave at La Villa K in Saint-Louis. Enjoy fine bistro food only 5 minutes from Basel. And ask for a picnic hamper for some lovely outdoor eating.
And what's more, as hotel guests you can use our e-bikes too.
Hotel La Villa K – Bistrot La Cave : 1 rue de Lectoure, 68300 Saint-Louis