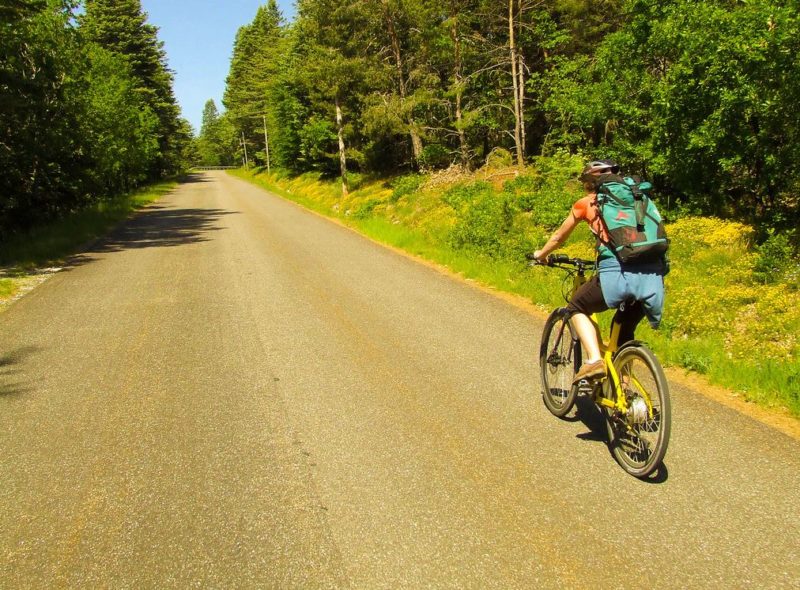 Southern Alsace is perfect for cycle touring. The Sundgau valleys and the Alsace Jura area have a lot to offer and there are numerous cycle and mountain bike tracks. 
And if you are looking for unspoilt nature, La Villa K Hotel (Saint-Louis) even provides e-bikes for their guests to explore the surrounding area.
Off we go! Miles and miles of bike rides
Ever heard of EuroVelo 6, the cycle route from Nantes and Budapest? It traverses the Sundgau, letting you discover its beautiful landscape. There are no cars here – you are deep in the countryside with its typical Alsace villages. You can enjoy half-timbered houses, rural buildings, churches, villages in bloom, water mills and much more.
A warm welcome to cycle tourists in the Southern Alsace
Tourists are very welcome in this region and it is easy to travel by bike here. In La Villa K and its restaurant Bistrot La Cave you can also get e-bikes and picnic hampers.
And en route you have access to refreshments, tools and bike repair shops.
Did you say e-bike?
Absolutely! No need to train intensively before cycling for miles. E-bikes take the pain out of hills and you won't be exhausted at the end of the ride. The battery gives you many hours of cycling freedom, making it easy for you to get around whatever your age or physical condition. E-bikes are a real boon for people with back or joint problems. Now just enjoy the beautiful Alsace landscape.
Hôtel La Villa K et Spa / Bistrot La Cave – 1 rue de Lectoure, 68300 Saint-Louis