If you're taking a trip with the family, reserve a perfectly adapted room at La Villa K:
Executive K Room: one double bed or two single beds + one sofa bed = €149
Suite K: Ideal for one couple with 1 child or 2, children up to 9 years old = €199
Connecting rooms: one room with a double bed + 1 room with two single beds.
It's possible to add a rollaway bed and/or a cot to accommodate up to 6 people = €239
Cot available no matter the room type.
Kids eat breakfast for free!
This special is available from Thursday night to Sunday night only.
For a stay in Alsace or for families passing through the region…
The Family special perfect is for all parents travelling with their children during short or long trips to Alsace. It's also great for families travelling through southern Alsace via the EuroAirport.
Enjoy the Executive K room that can accommodate up to 2 adults and 2 kids. For more space and comfort, we suggest the K Suite, with 2 bathrooms, one with a steam shower and the other with a whirlpool tub.
Looking for something with more privacy? Our two connecting rooms let parents and children each enjoy their own rooms.
The La Villa K hotel is located 5 minutes from the Basel-Mulhouse airport, and you can take advantage of our shuttle for an easy transfer from the EuroAirport to the hotel. No need to stress about finding transport that can accommodate your entire family and all your baggage: we'll take care of everything!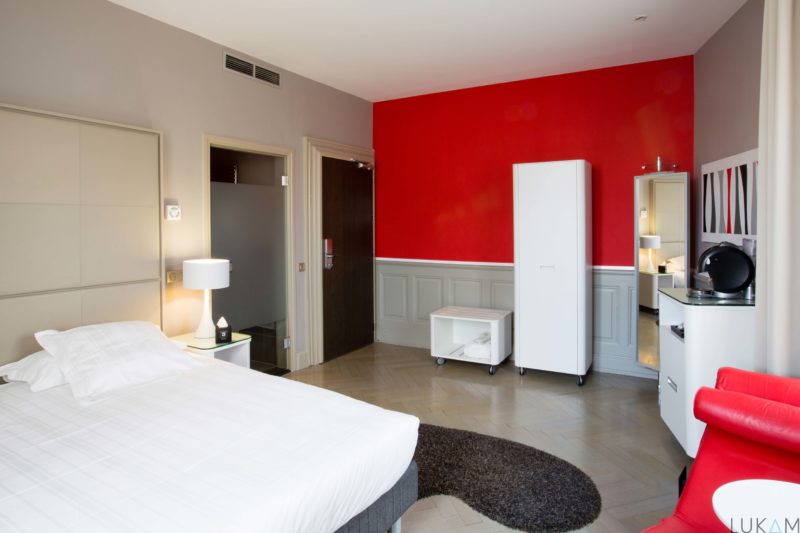 Activities for the whole family
Big and small alike will be enthralled by the many activities on offer in southern Alsace, as well as in the neighbouring countries (Switzerland and Germany). Many amusement parks, animal parks, and water parks await: Europa Park, Petit Prince Park, Cigoland, Steinwasen Park, the Ecomusée d'Alsace, Basel Zoo, Mulhouse Zoo, Laguna, AquaBasilea…And don't forget the must-see Christmas markets if you're visiting Alsace in December!
To take advantage of this offer, call: +33 (0) 03 89 70 93 40