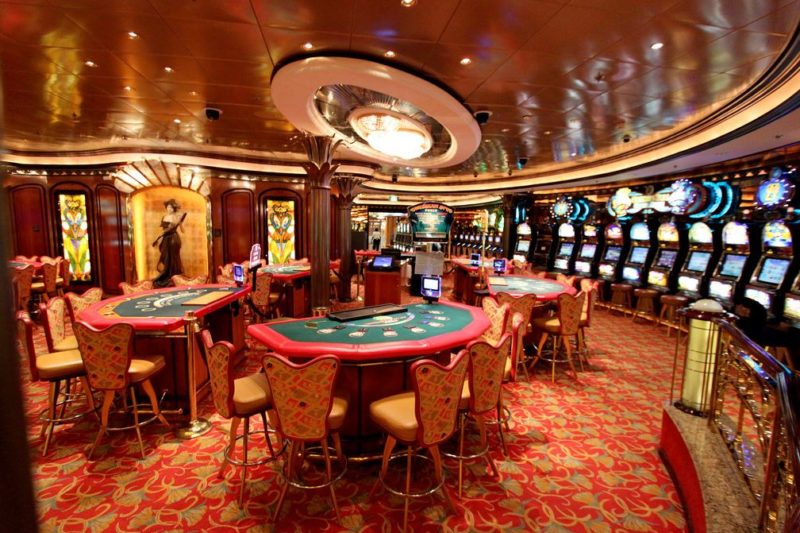 Feel like getting away and enjoying a weekend in Alsace? Come to La Villa K and Spa, a 4-star hotel near Basel, stay in our designer rooms and enjoy our high-quality amenities. Have even more fun with a visit to one of the near-by casinos.
What activities will you choose for your weekend away?
Are you dreaming of an all-inclusive weekend in Alsace complete with a visit to a casino? Then you'll absolutely love La Villa K, a delightful hotel housed in a renovated Alsace building with designer decor.
During your stay you will have access to all the areas of the hotel designed to cater for your wellbeing.
Luxury room or suite: king size bed, shower and hydrotherapy bath, relaxing armchair, walk-in wardrobe, coffee and tea maker. Everything you need for a pleasant night.
But before you go to bed, come and relax in our Spa complete with steam room, sauna and jacuzzi. There are also cubicles for various treatments for one or two people. You can also book the Spa for your sole use and order sweet or savoury treats and …  champagne.
When it comes to food, our Bistrot La Cave is well known for its seasonal menu and excellent wine list. Food lovers from all over the world come to savour this subtle gourmet food.
La Villa K also boasts a fitness space, snacks such as cheese and charcuterie platters, a lovely terrace to enjoy fine weather, e-bikes for cycle rides, a car park and any other service you might require.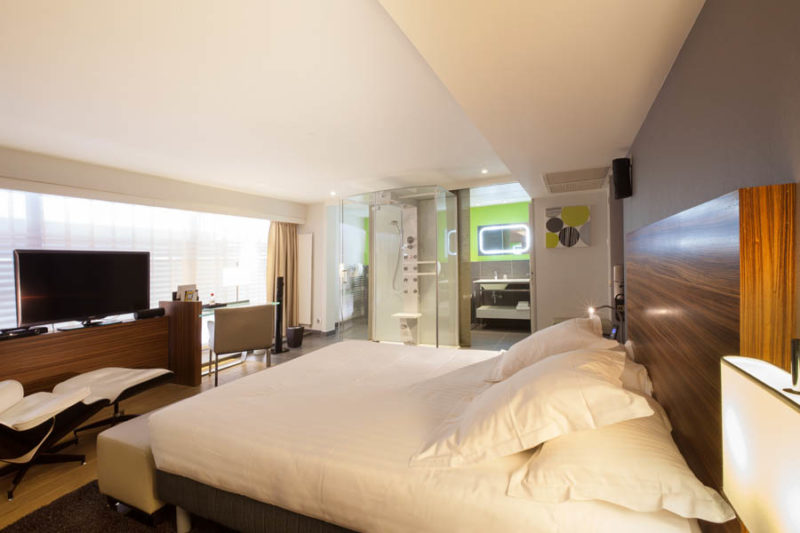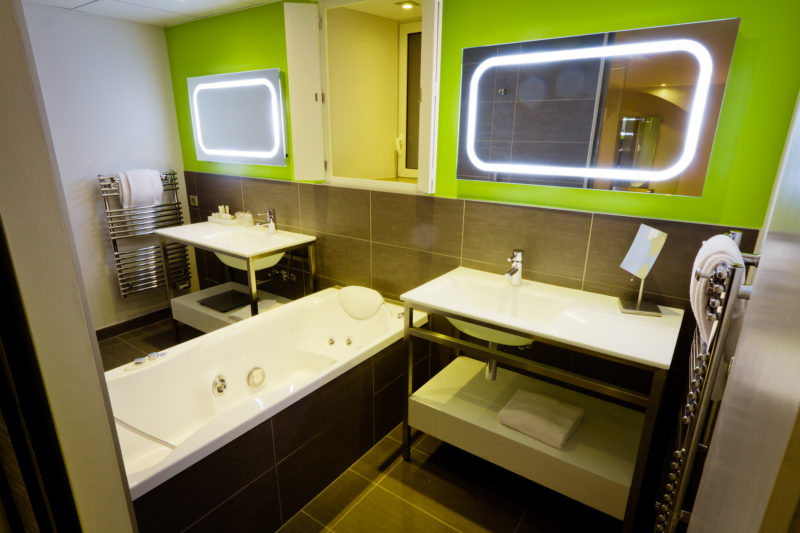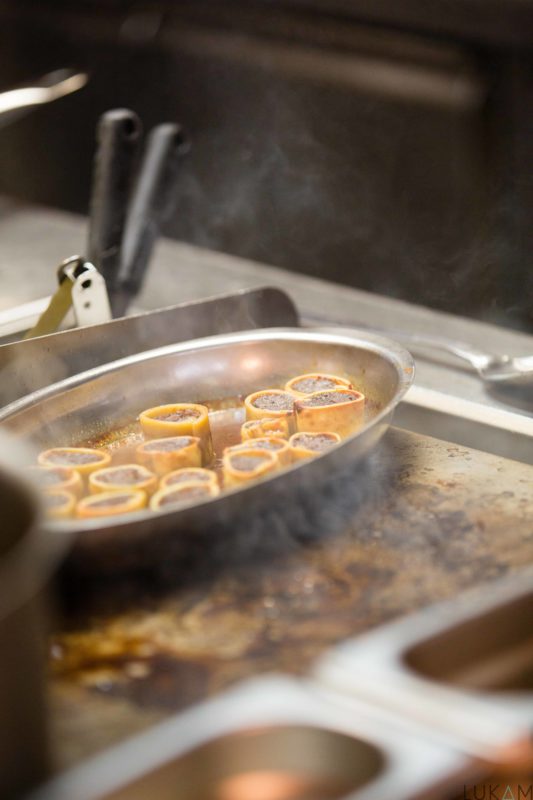 A fun evening at the casino
If you want to extend your stay, opt for a visit to either of the near-by casinos:
Casino Barrière in Blotzheim (12 minutes away)
Grand Casino in Basel (7 minutes away)
You'll find slot machines and gaming tables and a large number of annual events and special events such as concerts and theme nights.
La Villa K and Spa / 4-star hotel / 1 rue de Lectoure, 68300 Saint-Louis (5 minutes from Basel and 20 minutes from Mulhouse and Altkirch) – +33 (0) 3 89 70 93 40